C.I.D Fire and Security has been working with the holiday parks and leisure industry for many years and understand the challenges that are faced by holiday parks.
We are experienced installers of barriers, bollards, electric gates and speed gates. We install, maintain and repair equipment from manufacturers such as BFT, FAAC, CAME and Parking Facilities. We ensure that we perform force tests to ensure that adequate safety is installed. Full guidance on the owner's responsibilities can be found on the HSE website here.
We are members of the ADSA (Automatic Door Suppliers Association), GateSafe Aware Installer and Safe Contractor Approved.
Over the years, we have built relationships with various booking software suppliers such as Prophet and Netguides to sync their products with our ANPR systems to allow access to the park when guests arrive automatically.
When configured with Geovision's ANPR and Access Control Software we have a total access control system for keypads, tags, and ANPR. Software reports can be accessed so park owners can see and monitor the traffic through their sites.
C.I.D Fire and Security Ltd are a UK partner with Geovision which gives us access to their industry-leading technical support team. If you operate a park that has Geovision software outside our geographic area we can offer remote software support.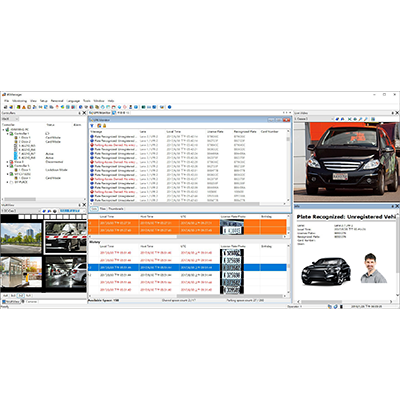 Our services don't only stop at the barrier – we also install access control systems including IP Intercoms allowing visitors that can't access the park to speak to reception or out-of-hours staff when needed.