Compliance with Fire Regulations is a legal requirement, and failure to do so can result in prosecution. The introduction of the Regulatory Reform (Fire Safety) Order 2005 saw the onus placed entirely on business owners, employers and landlords to ensure adequate fire safety measures are in place. The cost and damage from a fire can be devastating and could force some businesses to close, even if adequately insured. The benefits of effective fire prevention measures reach far beyond meeting legal obligations, more importantly, they save lives and may also save your business. CID Fire & Security has over 20 years of experience in designing, supplying and installing highly effective and compliant fire alarm and detection systems to suit every customer's unique needs. Our skilled and knowledgeable engineers work to a high standard, ensuring optimum performance of your alarms. Our extensive product knowledge means we can provide the fire alarm and detection system that suitably fit your fire safety risk assessment and also consider any relevant environmental conditions, building layout and business type. We are experienced with many fire detection systems, from basic conventional detection systems to complete analogue addressable systems, including wired and wire-free solutions. The method of fire detection chosen for a system will depend on the building and the furnishings or contents. Smoke detection (optical & ionisation detectors), heat detectors using a biometric strip and rate of rise detectors are the most commonly used fire detection methods, with alternative technologies used where appropriate.
All work carried by CID Fire & Security is compliant with the latest regulations and standards, including BS5839 part 1, for non-domestic property or part 6, for domestic property. Full compliance means no quibbling with insurance companies, fire officers, local authorities and building control inspectors, but it also gives you the option to have your fire alarm system monitored by our alarm receiving centre, who will contact key holders and/or the fire brigade when the alarm is activated. With so much responsibility placed on business owners or landlords to ensure the safety of the people who live, work and visit their premises, at CID Fire & Security, we aim to provide a reliable and trusted service to help relieve some pressure. We continue to invest in improving staff skills and knowledge to ensure they always offer the most appropriate and effective fire alarm and detection systems.
CID Fire &  Security offers the Design, Installation, Maintenance and Repairs on all makes and models of fire alarm and detection systems in many locations, including:
Houses of Multiple Occupancy (HMOs)
Offices
Museums
Hotels & Guest Houses
Shops
Churches
Schools & Colleges
Apartment Blocks
Factories
Warehouses
Manor Houses
Listed Buildings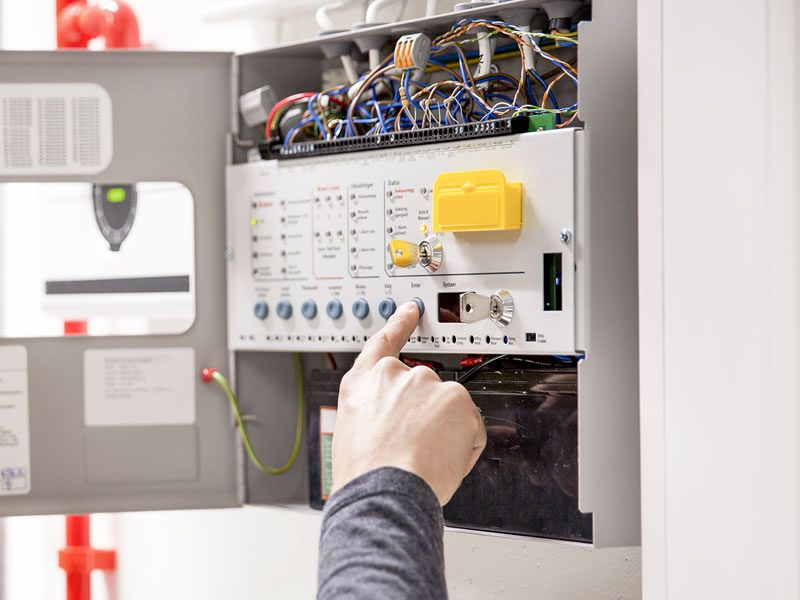 Maintenance Contracts:
CID Fire & Security can also take care of the maintenance of your fire alarm and detection
system. A regular maintenance contract with us means you benefit from:
Scheduled Routine Maintenance Visits
24 hours a day, 365 days a year Technical Support
24 hours a day, 365 days a year Engineer Callout Facility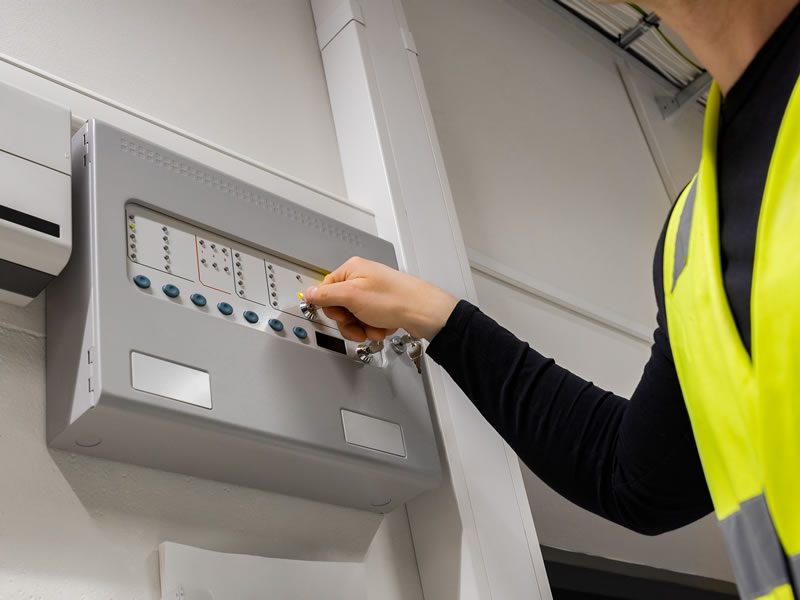 System Takeovers
CID Fire & Security can work on most makes and models of fire alarm and detection systems. So, if you have a system that hasn't seen an engineer for a while or aren't satisfied with your current maintenance company, call us on 01458 274555. We will be more than happy to assist you where we can.